The Sage Leopard is a cooking blog. It's also nickname for my hound dog and this lifestyle blog focuses on food, the outdoors, gardening, the hound, and crafting your own happiness. The blogs are about all the enhancements I find in life. The blogs usually feature a recipe I either love or just made up based on the ingredients on hand.
Reclaim Your Quality Time, Craft Your Own Happiness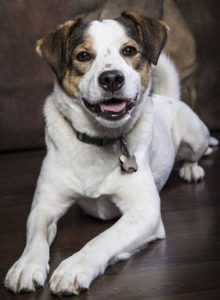 Crafting your own happiness is about taking ownership of your life, likes and dislikes, tasks and time management so that you decide how you are going to enjoy as much of everything as possible. It took me awhile to arrive at this philosophy and it has made the journey a lot easier. Yes, life is full of hassles, hurdles and challenges. Life is also full of fresh herbs, bicycles, motorcycles, Jeeps, puppies, recipes, beautiful decor magazines, food, wine & beer, sunsets, friends and family.
I'd love for you to share your discoveries for finding a better life. Drop me a line at The Sage Leopard.
The blogs feature Southern food, including boudin, shrimp and grits, and cornbread, Texas specialities, including brisket, tacos and chili, and my favorite: pasta! Sometimes I get adventurous and make crepes or something new.