I'm Katharine Fraser. The Sage Leopard is my best friend and he is actually a dog, not a leopard. He's also my editorial assistant, guard dog and life guide.
Our country's current political climate makes it easy to feel disoriented everyday by striking news developments. The objective of The Sage Leopard blog has, by necessity, now evolved to weigh our time's issues in as thoughtful a manner possible, while still not pulling punches when fair criticism is due. I had originally created The Sage Leopard to share with you my lifestyle philosophy, recipes for cooking, garden pictures, travel and adventures with Higgins (the Catahoula Leopard dog/foxhound mix). My personal style runs from monograms to snake boots. The blog also covers a wide range of lifestyle moments and memories. My political leanings may not be your personal taste, but I appreciate if you consider another point of view or two.
Reclaim Your Quality Time, Craft Your Own Happiness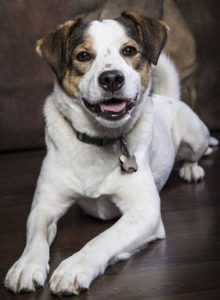 Crafting your own happiness is about taking ownership of your life, likes and dislikes, tasks and time management so that you decide how you are going to enjoy as much of everything as possible. It took me awhile to arrive at this philosophy and it has made the journey a lot easier. Yes, life is full of hassles, hurdles and challenges. Life is also full of fresh herbs, bicycles, motorcycles, Jeeps, puppies, recipes, beautiful decor magazines, food, wine & beer, sunsets, friends and family.